What Is the Cost of Porcelain Veneers?
If you are interested in obtaining a beautiful, bright, healthy smile then the most popular cosmetic dental procedure is porcelain veneers. Although they may seem expensive at first glance, they are worth the cost. Depending on things like how many you need, how custom you want your veneers to look, and how complex the problems with your teeth are, veneers can easily run into the thousands of dollars.
However, the important thing to keep in mind with veneers is that they have incredible long-term value. They do not stain, they are very durable, and as long as you take care of them properly, they can last for decades. So while the upfront cost may be a lot, the majority of our patients find that it's worth it.
How Much Do Porcelain Veneers Cost?

We typically bill the cost of veneers on a per-tooth basis. This is because veneers are a very flexible treatment, and you can decide how many teeth you want to treat. If you have just one problematic tooth, you can get that tooth treated, but if you're looking for an entirely new smile, you might choose ten, twelve, or more veneers.
In general, the cost of porcelain veneers ranges from around $900 per tooth to $2500 per tooth. Why the wide range? There are many factors that go into the cost, including:
A dentist's training and experience
Expenses and costs determined by the local cost of living
To a great extent, you can control how much veneers cost by choosing the number of teeth you want treated, the style of veneer you want, and choosing your cosmetic dentist. In general, getting less expensive veneers will usually mean sacrificing durability, appearance, or both. There are some inexpensive materials that look beautiful but don't last, and other materials that are long-lasting, but unattractive. If you want veneers that are both durable and beautiful, expect them to be expensive.
It's also important to understand that insurance doesn't cover any of the cost of veneers. You must be prepared to pay the full cost of veneers out of pocket.
Are Porcelain Veneers Worth the Cost?
For most patients, porcelain veneers are worth the initial cost. This is because porcelain veneers are the best and longest lasting way to correct a large number of dental imperfections, including:
Minor crookedness or gapping
In addition to being able to correct a large number of cosmetic flaws, porcelain veneers closely mimic the look of natural, translucent tooth enamel. They can be fully customized to match your existing teeth, and you can choose the shade, shape, and overall look. Porcelain veneers are much more natural-looking than other types of veneers, including "no-prep" options like Lumineers. Dr. Clancy does not offer Lumineers because he feels they do not look or feel natural or comfortable in the mouth.
In addition to their aesthetic beauty, porcelain veneers are very durable. If you take care of them, they can last for decades. You do need to take care of them, though – the main cause of porcelain veneers falling off is underlying tooth decay.
Accidents that cause damage to the teeth are the other major reason why a porcelain veneer might break or fall off. Dr. Clancy understands that some accidents are beyond your control, so if your porcelain veneers broke or fell off due to an accident that wasn't your fault, he will replace them free of charge within the first 5 years of placement. This helps make veneers worth it.
I Can't Afford to Pay for Porcelain Veneers Upfront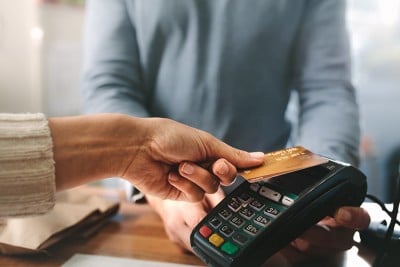 We know not everyone has the ability to pay for expensive cosmetic dental treatments upfront. However, we believe that every one of our patients should be able to get the best dental treatment for their needs, including cosmetic treatment.
We offer financing plans for our patients who would rather not pay for treatment in one lump sum. We accept CareCredit and Lending Club, two well-known and reputable healthcare financing companies. They offer a number of different payment plans to fit a wide range of budgets, and we will be happy to help you apply during your consultation.
We also accept payment by credit card and encourage you to use this option if your credit card has a low APR and good rewards.
Schedule Your Porcelain Veneers Consultation
Ready to invest in your smile? Don't hesitate to contact Woburn and Winchester cosmetic dentist Dr. Clancy today at (781) 396-8558 to schedule your consultation.
By Ryan M. Clancy, DMD, MAGD, LVIF, FPFA, FIAPA | July 7th, 2020 | Porcelain Veneers