7 Reasons to Replace Your Teeth with Dental Implants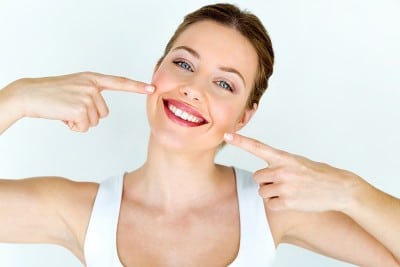 Over 170 million Americans are missing one or more teeth, and 30% over the age of 65 are missing all of their teeth. While dentures and bridges can be good options to help restore your smile and function, dental implants are widely considered the best way to replace missing teeth.
Why dental implants? Here are seven reasons why you should consider dental implants to replace your teeth. Most people are good candidates for dental implants. Want to find out if they're right for you? Talk to a Woburn and Winchester implant dentist at Divine Smiles today to find out. 
1. The Only Way to Replace the Tooth Root
Dental implants are the only tooth replacement solution that replaces your entire tooth, including your tooth root. In fact, the dental implant is technically just a tooth root replacement. The dental implant attaches to your jawbone. A cosmetic dental crown attaches to the implant, usually using a piece called an abutment. 
Because of this, dental implants are the only tooth replacement option that fully supports itself. Dental bridges and partial dentures depend on your natural teeth for support. Full dentures typically rest on your gums, which means they have little support at all. 
2. Avoid Bone Loss
Your tooth root and your jawbone help each other. Your jawbone supports the tooth root, and the root stimulates the bone, helping it maintain density. When you lose your teeth, your jawbone begins to shrink unless you replace the tooth root. 
As we've established, dental implants are the only tooth replacement that replaces the tooth root, so they are the only tooth replacement that helps you avoid bone loss. 
3. Rejuvenate Your Appearance
As you lose teeth (and bone), your facial support structure shrinks. This leads to excess signs of aging in the form of wrinkles and sagging skin. You'll notice folds around your mouth, sagging jowls, turkey neck, and more. 
Dental implants help you restore the proper dimensions of your face with proper support to help you look younger. 
For even more regeneration, we offer New You Dentures™. Your Woburn and Winchester denture dentist will design these specifically to restore your facial dimensions. They provide so much rejuvenation that some people compare them to a nonsurgical facelift. 
4. Speak Clearly
Removable dentures are a difficult solution when it comes to speaking. Many speech sounds depend on your teeth, but removable dentures are often not stable enough to provide the necessary secure element for making those sounds. Your denture may come out of place as you speak, making a lisping sound and other problems. 
In addition, removable dentures can fall out of place as you're speaking and run into each other or your teeth, making clicking noises. 
Dental implants are secure enough to help you make all speech sounds, and they never fall out of place to make a clicking noise. 
5. Eat a Full Variety of Foods
Many people with dentures give up on hard-to-eat foods like steak, whole apples, seeds, corn on the cob, and the like. Some of these foods are too hard to eat, while others break into small parts and get under the dentures, causing gum irritation. To be fair, many people give up these foods before they get dentures because their teeth aren't up for the challenge of eating these foods. 
However, dental implants are. With dental implants, you can eat essentially all the same foods you ate with natural teeth. This helps you stay healthy and feel younger, in addition to looking younger.
6. Solutions That Fit Your Needs
At Diving Smiles in Woburn and Winchester, we don't offer just one dental implant solution. We offer many solutions that can help people get the dental implant solution that fits their needs, including their budget. This is especially true for people who need to replace all their teeth in an arch. You can choose from:
Full dentures with no implants

Snap-on dentures with 2 dental implants. 

Snap-on dentures with 4 dental implants

Permanently attached dentures with 5 or 6 dental implants
Full dentures without dental implants are the least secure option, but they are also the least expensive option. Some people choose this option because they don't want surgery. 
Snap-on dentures with 2 dental implants are quite secure, but most of the bite force still rests on your gums. You will have good bite force with your front teeth but less efficient chewing. 
Snap-on dentures with 4 dental implants are very secure, and they provide more support for chewing as well as biting. 
Permanently attached dentures with 5 or 6 dental implants are fully secured, and they provide full support for biting and chewing. Properly fitted, these dentures provide nearly the same bite force and chewing force as natural teeth. 
7. Dental Implants Can Last for Life
Dental implants have a structure like your natural teeth, and just like your natural teeth, they can last forever if you care for them properly. Dental implants can't get cavities, but they are vulnerable to gum disease, the leading cause of implant failure, as well as tooth loss. 
Fortunately, dental implants don't require any special care. Just brush, floss, and make regular dental appointments. That's it. If you do that, your dental implants can easily last twenty, thirty, or even fifty years or more!
Dental Implants in Woburn and Winchester
Are you considering dental implants in Woburn and Winchester? Let implant dentist Dr. Ryan Clancy help you decide if they're right for you. 
Please call (781) 396-8558 or email Divine Smiles today for an appointment at our office, serving Woburn and Winchester, MA, in Horn Pond Plaza across from Whole Foods. 
By Ryan M. Clancy, DMD, MAGD, LVIF, FPFA, FIAPA | September 8th, 2022 | Dental Implants, Dentures