Reclaim Your Smile with a Smile Makeover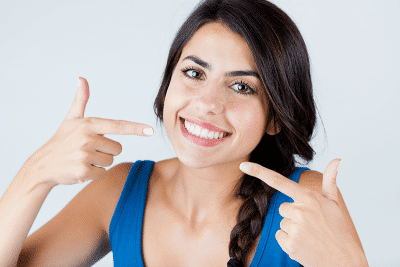 If you are ready to improve your smile, it's a great time to talk to
Woburn and Winchester cosmetic dentist Dr. Ryan Clancy
about your options for
restoring your smile
. A smile makeover can include multiple cosmetic dentistry procedures to improve the color, shape, and functionality of your teeth.
Smile Makeover with Cosmetic Dentistry
You have a lot to smile about, but you may be self-conscious about showing your teeth. Our daily lives take a toll on your teeth both cosmetically and in terms of your oral health.
Upgrading your smile is the perfect way to celebrate by reducing your chances for periodontal disease, broken and lost teeth, oral cancer, and a host of other health issues. In your smile makeover consultation, you and Dr. Clancy will discuss which of the following treatments are needed to restore your bright, beautiful grin:
Dr. Clancy and the team at Divine Smiles love to see our patients putting their best smiles forward. We are here to help and support you in improving your oral health and the appearance of your teeth and gums.
Call us at (781) 396-8558 to schedule your consultation with Dr. Clancy and find out how cosmetic dentistry can change your smile and your life. We serve patients in Woburn and Winchester.
By Ryan M. Clancy, DMD, MAGD, LVIF, FPFA, FIAPA | September 11th, 2019 | Dental Implants, Porcelain Veneers