Advantages and Disadvantages of Dental Bonding
Dental bonding is a popular cosmetic dentistry option because it is a quick, painless, and affordable way to correct many minor cosmetic issues with the teeth. As with any cosmetic procedure, it has benefits and drawbacks, so we recommend coming in for an in-person consultation to see if it is the right choice for your situation.
If you are interested in obtaining a beautiful and healthy smile through dental bonding or another type of treatment, please call Woburn and Winchester cosmetic dentist Dr. Ryan Clancy at (781) 396-8558 today to schedule your consultation.
Benefits of Dental Bonding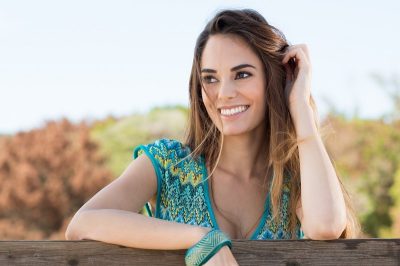 The main benefits of dental bonding are:
Relatively quick and painless procedure
Can be completed in one session
No need to remove any natural enamel
Natural-looking
Can correct a number of minor dental issues
More affordable than porcelain veneers
If you have minor chips or cracks, or you have minor gaps or uneven teeth, then dental bonding may be a great solution for you. Many people like dental bonding because unlike porcelain veneers, it does not require any natural tooth enamel to be removed. It can also be done in one session, unlike porcelain veneers which require two.
The downside to dental bonding is that, although it is more affordable up front, it does not last as long as porcelain veneers do. It may also not be the best choice if you have more significant problems with your teeth than just minor cosmetic flaws.
Are You A Candidate for Dental Bonding?
If you are in search of a quick fix for a minor chip or crack, you are probably a great candidate for dental bonding. However, if you have more extensive problems, a different treatment may be better for you. Porcelain veneers are a bigger investment, but they are also better suited for correcting a large number of dental issues at once, and they last longer.
Dr. Clancy offers a number of different restorative and cosmetic dentistry procedures that can be combined and customized to your unique circumstances in what is called a "smile makeover." A smile makeover can include:
Dental bonding: Easy and quick fix for minor cosmetic issues.
Porcelain veneers: Long-lasting, durable, completely customizable fix for a number of cosmetic flaws.
Orthodontic treatment: If your teeth are too misaligned to fix with veneers, orthodontic treatment such as Invisalign can be used to straighten your teeth.
Dental crowns: When a tooth has been weakened by decay, a dental crown is a strong treatment option that can restore a tooth's bite power.
Dental implants or bridges: When a tooth is missing, a dental implant or bridge acts as a replacement tooth. Only a dental implant can also replace the tooth root, though.
Schedule Your Dental Bonding Consultation
If you are interested in dental bonding or any other cosmetic dentistry treatment, don't hesitate to contact Dr. Clancy today at (781) 396-8558 to schedule your consultation. We serve patients in Woburn and Winchester.
By Ryan M. Clancy, DMD, MAGD, LVIF, FPFA, FIAPA | September 14th, 2018 | Porcelain Veneers