Emergency Dental Visits Spike after St. Patricks Day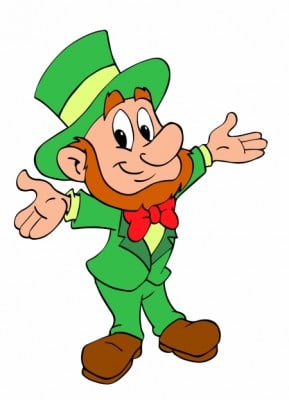 St. Patrick's Day is this Friday, giving millions of people an excuse to tap into their inner Irish side for a day. For most people, this involves wearing bright green and downing copious amounts of Guinness, Jamieson, Irish car bombs and green beer. But you'd better be careful. If you overdo it on these Irish beverages on Friday, you might be headed to the dentist on Saturday.
According to a study conducted by Sikka Software, emergency dental visits increase 64% across the country on the day after St. Patrick's Day. This data was compiled by their software applications, which are being used in over 10,000 dental practices nationwide.
Interestingly, there is no correlation between the percentage of Irish people in a particular state and the increase in emergency dentistry treatments. Apparently, even the non-Irish are mangling their teeth on the nation's biggest drinking holiday.
The most common dental problem treated on March 18th is a missing tooth. This is typically caused by taking a fist to the mouth in a bar brawl or falling down drunk and smacking your face on the pavement.
Dr. Clancy offers a wide range of emergency dental services, and he can help you address any unfortunate St. Patrick's Day drinking mishaps that impact your oral health. In the event that you lose a tooth as part of a drinking accident, Dr. Clancy offers several tooth replacement options, including:
We hope you have a safe and fun St. Patrick's Day this year that leaves you with many memories to last the rest of your life. Hopefully those memories are all positive, but in the event that they are a reminder of the hazards caused by excessive alcohol consumption, Dr. Clancy and his dental team are here to help restore your teeth to optimal levels of health.
If you need emergency dental care after St. Patrick's Day, please contact Divine Smiles by calling (781) 396-8558 to schedule an appointment. We serve patients in Woburn and Winchester, Massachusetts.
By Ryan M. Clancy, DMD, MAGD, LVIF, FPFA, FIAPA | March 14th, 2017 | General Dentistry