If the Pandemic Kept You Away from the Dentist, Don't Let Anxiety Keep You Away Longer
Many people avoided visiting the dentist during the pandemic. Now, as we've passed the two-year mark and conditions are improving, people are starting to come back. However, many people are concerned about what they'll find when they get here.
If you've been away from the dentist for a long time, let compassionate dentist, Dr. Ryan Clancy at Divine Smiles, welcome you back. We don't judge you for your absence or worry about the past. We focus on the future and getting you the treatments you need to enjoy the confidence of a beautiful, healthy smile.
Why People Stopped Coming to the Dentist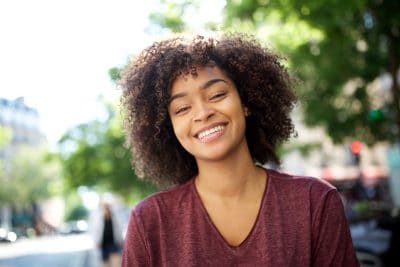 Early in the pandemic, dental offices closed. This was similar to many outpatient facilities practicing non-urgent care. We had many concerns early in the pandemic. We didn't understand what COVID-19 was or how it was transmitted. We didn't know what the risks might be for dental patients. Plus, few dental offices had prepared for dealing with pandemic conditions. Being closed gave dental offices time to design better sanitation procedures, install additional air filtration systems, and design workflow routines that reduced the risk of COVID transmission in the office.
In addition, there were widespread shortages of personal protective equipment (PPE). Dental offices partly closed to preserve PPE for doctors working on the pandemic's frontlines. This was a critical consideration. Even with so many practices closed, hospital personnel re-used their PPE far more than pre-pandemic recommendations allowed.
We want to remind everyone again that these measures were taken out of an abundance of caution. COVID transmission at dental offices is extremely rare. One study followed nearly 3000 patients at three dental offices over six months and found not a single case of COVID transmission at the offices.
Why People Didn't Come Back
Once people stopped coming to the dentist, many people didn't return. Not all for the same reasons.
Some people didn't come back to the dentist out of their own abundance of caution. During the pandemic, everyone had to decide what risks they were and weren't willing to take. With about a million Americans killed by COVID during the pandemic, we aren't going to fault anyone who decided to stay home for safety reasons.
Other people used the pandemic as a convenient excuse for not making dental appointments. Dental anxiety is widespread, and the way it manifests for many people who know they have to go to the dentist is finding excuses not to go. The pandemic made a pretty good excuse.
Still, other people started avoiding the dentist because they were embarrassed about or afraid of the state of their teeth.
With everyone's stress levels elevated during the pandemic, some people found they had to cut things out of their schedules. There was so much to do, and it all seemed so overwhelming. Not making dental appointments gave them one less thing to worry about.
Finally, it might have been hard for some people to get back to the dentist's office. Like many industries, dentistry has struggled with staffing issues during and after the pandemic. Some dentists and hygienists decided it was a good time to retire. Others, facing burnout, took leaves of absence. This made it hard for some people to get dental appointments now that they were looking for them.
Why It's Time to Come Back
As we noted above, there is no evidence that going to the dentist was ever risky, even at the height of the pandemic. Now that we are in the post-omicron wave decline, a dental visit poses almost no appreciable risk and numerous potential health benefits.
During the pandemic, many people experienced heightened dental problems. Part of the reason is a lack of hygiene. When stressed and distracted, people stopped brushing and flossing their teeth. Add to that additional snacking caused by stress and facilitated by working from home, and many people who didn't have cavities before are experiencing them at a higher rate.
Postponing dental visits comes with consequences, too. At your regular dental appointment, our hygienists clean hardened plaque from your teeth. It's called tartar, and it's stone-like deposits that grow on your teeth. This shelters oral bacteria and contributes to gum disease. Gum disease is the leading cause of tooth loss among adults and can affect your overall health, too.
Stress has also led to more people clenching and grinding their teeth. This not only damages teeth, but can also lead to temporomandibular joint disorders (called TMJ or TMD). TMJ treatment can eliminate chronic jaw pain, headaches, and more symptoms.
If you are experiencing these and other oral health concerns, they are only likely to worsen if you continue to postpone treatment.
Let Us Welcome You Back to Our Woburn and Winchester Dental Office
If you've been avoiding coming back to the dentist since the pandemic, accept our invitation to come to Divine Smiles. We won't judge you, make you feel guilty, or ask why you were away. We'll listen if you want to tell us, but you don't have to. We won't criticize you for your oral health, only plan for improved health in the future.
Compassionate Woburn and Winchester dentist Dr. Ryan Clancy knows how to help people overcome dental anxiety. We offer multiple amenities to help you feel at ease. Noise-canceling headphones help block out stressful sounds. TVs offer distractions. Diffused scents keep our office from smelling like a dental office. We even have a drug-free relaxation technology, NuCalm, which uses neuroscience to disable your stress response.
If you have been away from the dentist for a while, please choose Divine Smiles. Call (781) 396-8558 or use our online form today to request an appointment at our Woburn and Winchester dental office.
By Ryan M. Clancy, DMD, MAGD, LVIF, FPFA, FIAPA | April 6th, 2022 | General Dentistry